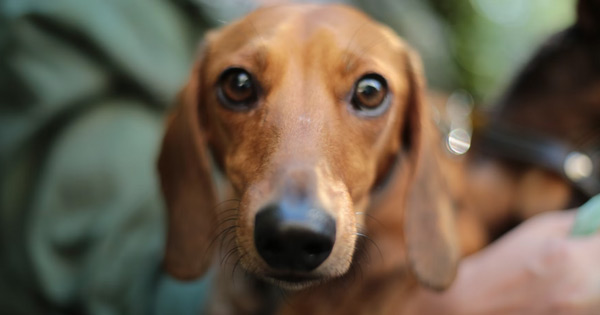 The holiday season is exciting, but the overwhelming schedule can leave your pet feeling stressed. Abrupt changes in predictable routines can lead to stress, phobia, and anxiety. This in turn can lead to ongoing behavioral problems. Therefore, it's vital to prepare and make a few considerations to support your pet by reducing your pet's stress during the holiday season.
1. Outdoor Walks and Exercise
Regular exercise helps your pet release nervous energy. If your pet isn't getting enough exercise, they're likely to become irritable, restless, and anxious. Ideally, you should provide your pet with different daily activities using puzzles and toys.
Holidays are full of activities, and your schedule can be tight. Thus, making it harder to walk your pet regularly. Set aside a few hours per week to take your pet for walks to enhance your pet's emotional well-being and relieve stress. Besides, allowing your pet to spend time outdoors and play has numerous health benefits.
2. Introduce More Treats and Entertainment
Pets enjoy their favorite treats, especially when it's entertaining. For instance, chews and bones are great for reducing stress in dogs. Chewing eliminates boredom in dogs, and research shows it offers stress relief. If you opt for natural chews like bones, ensure the size is safe to avoid choking.
Alternatively, introduce interactive toys to keep the pet entertained. Adding natural treats to the toy encourages the pet to spend more time playing with it. However, since you are feeding your pet through the toys, cut back on their regular food ration during normal feeding times to avoid obesity.
While some cats enjoy marrow bones, they can get bored after some time. Ensure you have different interactive toys to entertain the cat while alone in the house. Regardless of your cat's temperament, catnip has a calming effect and can keep cats occupied for a long time.
Pet anxiety and stress can lead to sudden behavioral changes, but treats with calming ingredients like CBD can soothe your pet.
3. Create a Safe Space Free From Dangerous Decorations
Most pets get curious when they see unfamiliar decorations around the house during the holiday season. While some decorations are harmless, others can pose serious dangers. You're likely to find the decoration torn and scattered around the house when you leave them in easily accessible areas. But finding your pet tangled or trapped in the decorations can be worse.
Therefore, ensure the decorations are in a safe spot. It's also best only to use pet-friendly options to avoid unnecessary stress and pet injuries.
Every pet needs some personal space where they can retreat and rest in privacy. Try to set up a practical pet house to give them a safe and comfortable personal space. Alternatively, fill a box with comfy bedding where the pet can rest.
4. Maintain a Regular Schedule and Show Attention
A busy holiday schedule may leave you with limited time to bond with your pet. A prolonged lack of attention can increase stress levels in your pet. This can lead to unstable behaviors. Create time for your pet and engage in social activities like training and playing. If your pet is friendly, allow visitors to interact with the pet but monitor the activities.
A predictable routine is vital to the mental well-being of most pets and animals. However, this doesn't mean the routine should be rigid; instead, focus on consistency when providing meals, training, or outdoor walks. For instance, try to ensure you feed the pet first thing in the morning or take an outdoor walk in the evening every day.
Conclusion
The holidays are full of activities, and the change in schedule can be stressful for your pet. However, planning and allocating time to interact and care for your pet can ensure they're comfortable. Thus, reducing your pet's stress during the holiday season. In addition to providing enough exercise and treats, ensure your holiday decorations are pet-friendly. The Naples Coastal Animal Hospital team is here and ready to help with any questions you may have for the holidays.