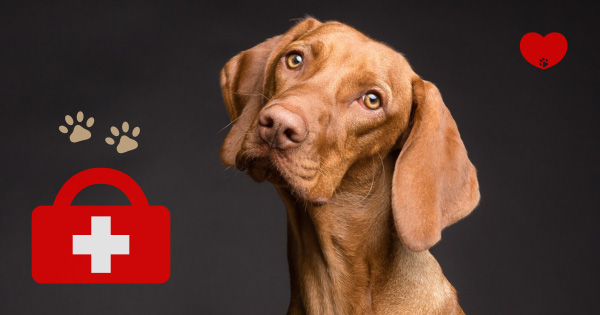 Disaster lurks everywhere. For instance, the U.S. experienced over 341 major disasters in 2022, from Hurricane Ian to the Western and Central Drought and Heat Wave. Fortunately, most families are fully prepared for natural crises, with ready-to-go emergency evacuation kits comprising bottled water, non-perishable food, and first aid kits. But have you thought about your pet? From flash floods to hurricanes, they're just as vulnerable as we are, if not more so. You need to have an emergency plan for your pets too.
This brief guide is here to help you prepare a comprehensive emergency plan and first aid kit to keep your pets safe in an emergency situation.
The Basics
First and foremost, your pet's disaster plans should be part of your family's broader emergency preparedness plan. Your emergency plan should be a single document with a pet section – not two separate documents. The pet emergency section should cover these four main areas:
Identification
Evacuation
Shelter
First aid
Pet Identification
This is where pet emergency preparedness begins. If you become separated from your pet, you must be able to provide the pet's identification, prove ownership, and provide the necessary tracking information. Here's how to prepare accordingly:
Take and keep a current photo of your pet in case of separation.
Keep a copy of any veterinary history to prove ownership.
Ensure your pet has an ID tag that includes your name and contact information.
Get your pets microchipped and include a copy of the pet's identification details in the document for easier reunification.
Emergency Plan Pet Evacuation
Evacuation means relocating the pet from the disaster zone to a safer location. Unfortunately, this can be a complex process. For instance, you may not be home when disaster strikes. Here's how to plan for safe evacuation:
Never leave pets behind when evacuating. Always bring them along.
Make sure the pet is familiar with their carrier to prevent aggression.
Practice evacuating with pets in a car so they're familiar with the routine.
Arrange with trusted neighbors to evacuate your pets if you're not home. Ensure your pets are familiar with them to minimize aggression and fear of strangers "taking" them.
Emergency Shelter for Pets
Where can you take your pets during emergencies? Do Red Cross shelters accept them? Can you bring them to nearby hotels and motels? What about local animal shelters? These are just some of the questions to answer before disaster strikes. The following tips often prove handy:
Make an up-to-date list of all emergency animal shelter facilities in your local area.
Contact each address to verify that they accept pets during disasters.
Identify and contact all animal foster care facilities and organizations.
Familiarize yourself with local hotels and motels that accept distressed pets.
Preparing a Pet Emergency Care Kit
A pet emergency kit must contain the bare essentials to survive at least 3-5 days in case of a disaster. A complete kit should have the following:
Food, water, and medication: Pack 1-2 weeks' worth of pet food and clean drinking water for your pet. Additionally, pack a full supply of medications and pet treats – ensure that you are regularly replacing these, as expired medication can be harmful.
Pet first aid supplies: A pet first aid kit should contain 3% hydrogen peroxide, oral syringes, antibiotic ointments, adhesive tape, cotton swabs, saline eye solution, pet soap/detergent, scissors, and tweezers at a minimum. This will allow you to clean any wounds your pet sustains until you can get them to a vet.
Miscellaneous pet care items: This may include instant ice packs, towels, pee pads, paw protectors, warm clothing, and a pet life jacket.
Medical records: Make sure to have a copy of your pet's medical records. After all, digital systems may be down, and you may be unable to get to your regular vet. These records will help veterinarians with diagnosis and treatment.
Summary
Every pet owner needs a pet emergency preparedness plan in case of a fire, flood, hurricane, or other natural disaster. It's the only way to track pets and keep them safe and healthy during emergencies. Generally, you need to plan for identification, evacuation, and shelter. Then prepare an emergency care kit, including a pet first aid kit.
At Naples Coastal Animal Hospital, we want to help you keep your pets safe and healthy. Contact us today with any questions you have about creating an emergency preparedness plan for your pets.