Naples Coastal Animal Hospital Team
Our team has years of experience and is dedicated to providing the best care available.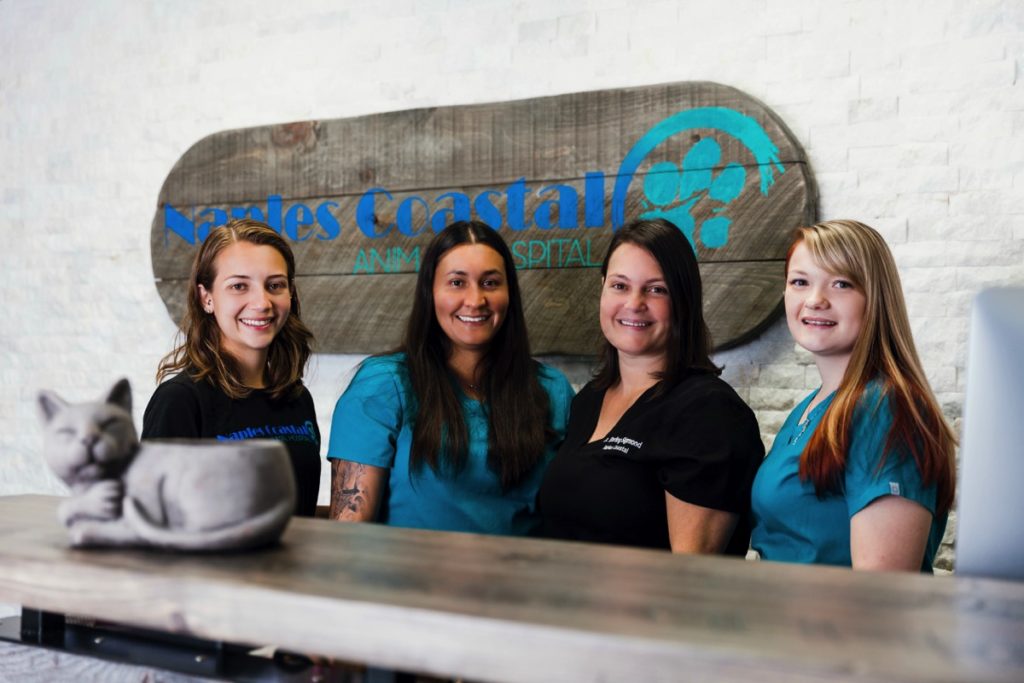 About Dr. Sterling Sigmond & Naples Coastal Animal Hospital
Dr. Sterling Sigmond has been treating dogs and cats previously at Gulfshore Animal Hospital for over a decade. Naples, Florida, has always been her home, and she is excited to bring a new level of veterinary medicine to our community.
Under the leadership of Dr Sterling Sigmond, Naples Coastal Animal Hospital will promote life long relationships, communication and wellness testing to keep your pets living healthier, happier, and longer. Naples Coastal Animal Hospital provides start of the art medical and surgical services, including:
K-laser therapy
Stem-cell treatments
Bio-metric blood screening
In-house laboratory and digital radiography
Dental care
And hospitalization.
Dr. Sterling Sigmond will partner with you in your pet's health care decisions, and offers concierge medicine for more personalized service if requested.
Naples Coastal Animal Hospital is an AAHA accredited veterinary hospital, a Naples' Blue Zone Project approved veterinary hospital, and Dr. Sterling Sigmond is a certified Fear-Free veterinarian for your pets. We welcome you to come tour Naples Coastal Animal Hospital and our veterinary services!
Dr. Sterling Sigmond
Growing up in Naples, Sterling knew that her passion for animals would lead her to one day be a veterinarian. She attended the University of Florida, and in 3 years graduated with Honors, receiving a bachelor's degree in Animal Science. She then attended the University of Florida's College of Veterinary Medicine and received her doctorate.
Throughout her college years she worked as a veterinary technician, volunteered in the equine neonatal hospital, participated in feral cat spay/neuter programs (Operation CatNip) and was a member of P.A.W.S (Pets are Wonderful Support), a group of students and veterinarians dedicated to providing veterinary healthcare for the pets or the elderly and terminally ill. Upon graduating veterinary school, Sterling was eager to return home to the Naples community that encouraged her. She has been practicing veterinary medicine in Naples since 2004.
Her goal is health and wellness, keeping our Naples Coastal pets happier, healthier, and longer. In 2017 she decided to open a state of the art medical and surgical facility, giving Naples pet owners quality care and personalized service. By opening Naples Coastal Animal Hospital, she is fulfilling her personal and professional dreams. She looks forward to meeting you and your pets!
VISION STATEMENT
"Your Pets: Living Healthier, Happier, Longer"
MISSION STATEMENT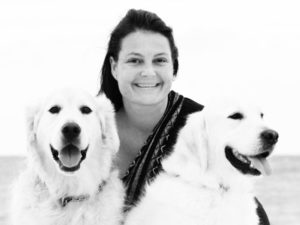 Your Pets: Living Healthier, Happier, Longer.
In doing so, Dr. Sterling Sigmond and Naples Coastal Animal Hospital (NCAH) promise to provide the highest quality wellness, medical, and surgical care to our patients while exceeding the customer service expectations of our clients. At NCAH we understand the importance of your pet's role in your family.
At Naples Coastal vet our clients and their animal companions are part of our family. We provide a friendly, caring, compassionate, and fear-free environment for the animals we treat. In addition to extending this same caring and compassion to our clients, we also focus on the individual needs our clients have as we support them as a partner in their animal's care.
Our goal is to maximize the longevity and quality of life of your pet. Our passion is creating an environment of love and trust; caring and compassion; that compliment the level of our professional medical knowledge, experience, and surgical skill. At NCAH every patient is an individual, and every client is unique. It is our practice to establish these relationships to provide focused, patient-guided care throughout the life of the animals we have the privilege to treat.
At NCAH Dr. Sterling Sigmond and her team are committed to exceeding industry standards and client expectations in every facet of our hospital. From customer service, patient exams and wellness, medical/surgical interventions, through end-of-life care we will let our patients know they are loved and cared for and our clients will know we are trustworthy, knowledgeable, compassionate, and kind.
Call us today or contact us on the web to set up an appointment for your pet (239) 500-0105.