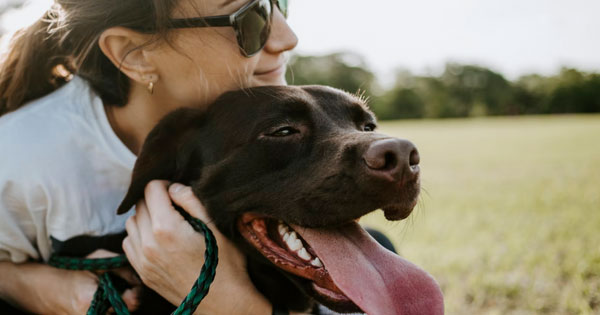 Owning a pet is a privilege that comes with great responsibility. Whether covered in fur, scales, or feathers, your pet needs love, care, and commitment. And while it's necessary to provide them with the basic necessities, there's much more involvement required. Here are some tips to be a responsible pet owner and help you improve your pet ownership skills and provide the best environment for a happy, healthy pet.
Pick the Right Pet
When adopting a new pet, do your homework to avoid making impulsive decisions. You want a pet that is best suited to your home and lifestyle. Learn about the animal's specific needs, temperament, and their relationship with children, older adults, and individuals with weakened immune systems. If choosing a shelter animal, find out as much as possible about any past traumatic experiences.
Keep only the type and number of pets for which you can comfortably provide the appropriate food, health care, shelter, and companionship.
Understand that Pet Ownership Requires an Investment in Time and Money
A responsible pet owner recognizes that owning a pet involves making an emotional and financial commitment. Pet ownership is an investment in terms of diet, healthcare, equipment, and time. It's important to do your research and have a deeper understanding of the investment. You must provide a good diet, fresh water, shelter, safety, and companionship. Treat your pet as a family member and meet their emotional needs. Make sure you're financially ready to cover the costs of vet care and medications, especially if your animal has a medical emergency.
Provide Exercise and Mental Stimulation
Just like people, pets need regular exercise to release their energy and stay in shape. Without adequate physical activity, your pet may develop negative behavioral problems and health issues like diabetes and liver disease. Take your dog on regular walks and provide them with ample playtime. With cats, it's less common to take them for a walk, but providing outlets for play is still crucial. The type and level of exercise will depend on your pet's breed, age, and health status.
Make sure you provide your pets with toys that are safe to play with. Avoid toys that are too small or could be potentially dangerous.
Provide an ID Tag or Microchip Your Pet
Pets can escape and be lost or stolen. Thankfully, you can increase the likelihood of their safe return by ensuring they have an ID tag on their collar. The tag should have up-to-date information such as your phone number and address. However, as tags can fall off or be taken off, consider microchipping your pet to increase the likelihood of getting them back if they get lost.
Obey the Laws in Your Area
Abiding by state and local laws regarding pets is an essential part of being a responsible pet owner. This means making sure you properly register your pets. Also, know the number of pets you can have, and find out if the animal you're interested in is banned in your area. Always clean up after your pet and obey all leash laws.
Pet Proof Your Home
Since you can't keep an eye on your pet around the clock, research which foods and household products can harm them. Keep harmful components, cleaners, and other hazardous products locked up in secure locations out of their reach.
Prioritize Regular Veterinary Visits
It's extremely important to provide preventive and therapeutic health care for your pet as recommended by a vet. At Naples Coastal Animal Hospital, we are always ready to help your pet. Even if your pet is rarely sick, it is important to bring them in for semi-annual or annual veterinary check-ups. We will perform a comprehensive examination and bloodwork and make recommendations if needed. Keep up with routine deworming, vaccinations, and flea and tick control to ensure your pet has optimal protection.
Understanding the different ways to become a responsible pet owner can help you provide the ideal lifestyle for your pet and minimize problems. Our team at Naples Coastal Animal Hospital is passionate about providing the veterinary services you need to optimize the health and well-being of your pet. Please don't hesitate to contact us today to learn about our services and to get helpful pet care tips.