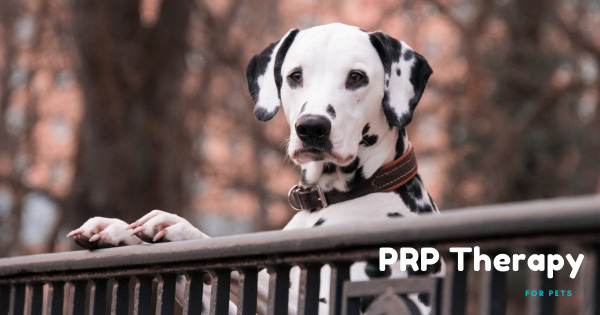 Platelet Rich Plasma Therapy Can Benefit Your Pet. Naples Coastal Animal Hospital is excited to offer a new, state of the art treatment option to help pets recover from wounds, surgeries, and degenerative diseases. This treatment is PureVet PRP from Ardent Animal Health. It allows our team to offer all-natural, same-day pain relief to your pets.
What is PureVet PRP?
Ardent's PureVet Platelet-Rich Plasma (PRP) Therapy is an advanced, non-surgical treatment for pets. It uses a pet's own blood components to stimulate a healing response. Plasma is the liquid in which other components of blood, such as platelets and blood cells, are suspended in. The platelets are small fragments of cells that go to the area of injury areas to initiate the clotting process and promote healing.
PRP is part of the blood that has been processed to contain a higher-than-usual concentration of platelets. The plasma also contains growth factors and bioactive proteins that help reduce inflammation and degeneration. It also accelerates tissue healing and repair. Ardent's PureVet PRP kit can be injected directly into the affected area to stimulate a powerful healing response. PRP can also be used in gel form. PRP Therapy is a convenient same-day procedure that offers an all-natural alternative to anti-inflammatory drugs.
What is PRP Therapy?
PRP preparation begins by drawing the patient's blood. The amount of blood drawn depends on the size of the animal and the severity of the injury. Once blood is drawn, it is placed in a centrifuge to separate. When the blood is spun in the centrifuge, it separates into platelet-poor plasma, a buffy coat layer containing a higher concentration of platelets and white blood cells, and a layer of red blood cells.
In some cases, a second centrifugation may also be performed to further concentrate the platelets. Platelets are then activated using procedures and substances to stimulate the release of growth factors. Finally, the platelet-rich plasma is injected into affected areas. Depending on the injection site, your pet may need to be under sedation.
How Many Treatment Sessions?
For many patients, PRP Therapy is a one-time treatment. However, depending on the severity of a pet's injury, some patients may need additional treatments. Three weeks after the first treatment, your pet will have a follow-up visit.  During the visit, a full evaluation and examination will be performed. Based on the results, your vet will make a decision about the need for additional treatment.
How Will Your Pet Feel After the Treatment?
After the procedure, your pet may experience some soreness at the site of the treatment. This is a positive sign of the healing response. If necessary, use ice or oral painkillers for the first few days after treatment. Soreness should subside within a few days. The recovery process is quite mild and many pet owners have reported seeing a considerable improvement within two weeks of treatment. Vets recommend no intensive or vigorous physical activity during the healing period.
How does Platelet Rich Plasma Therapy Benefit Your Pet?
Ardent's PRP is beneficial for treating and healing injuries, large burns, wounds, and tackling chronic conditions. PRP can help your pet have pain-free joints, muscles, or tendons. Ardent's PRP can also enhance the following areas in a regenerative manner:
Osteoarthritis
General inflammation
Tenosynovitis
Post-surgical healing
Tendonitis
Hip dysplasia
Soft tissue injuries
Wound healing
Is Platelet Rich Plasma Therapy Safe?
Because PRP is using your pet's own blood, there's minimal risk of any adverse reaction or complication. Clinical trial data show that PRP injections are safe and have no concern for disease transmission or rejection. Additionally, infection risks are lower due to the use of a strict sterile technique.
At Naples Coastal Animal Hospital, we commit to offering our patients the best care possible. If your pet is suffering from wounds, discomfort, sore joints, or any other medical issues, contact us today. Find out how Platelet Rich Plasma Therapy can benefit your pet. We offer this all-natural, same-day pain relief for pets. Learn more about this treatment. and if PRP therapy is right for your pet.