PLATELET-RICH PLASMA (PRP) THERAPY
Accelerate the healing of your pet today with this breakthrough product.
Jump-start your pet's own repair abilities with this treatment.
Your Pets: Living Healthier, Happier, Longer
2020 COVID-19 Updates: Continuing Curbside Appointments Until 2021.
We had planned on re-establishing our modified open door policy on November 2nd, however with the recent increase in reported state and local COVID-19 cases we have decided to maintain our curbside only policy through the end of 2020. It is our intention to begin phasing back into offering face-to-face appointments beginning Jan 2021 if the local, state, and federal guidelines for reopening can be applied safely.
We continue to closely follow the guidelines for re-opening established by the CDC and the State of Florida. We will continue to maintain an emphasis on the health and safety of our staff, patients, and clients.
We apologize for any inconvenience this may cause our clients, but we are commited to continuing to provide you with Naples' finest veterinary care and client services…but from a distance.
Look for our new parking lot markers for additional information when you arrive for your appointment.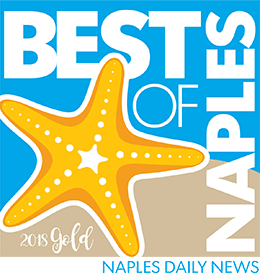 Full Service Naples Veterinary Hospital and Surgical Center
Naples Coastal Animal Hospital promotes life-long relationships, client communication, and wellness testing to keep your pets living healthier, happier, and longer. Naples Coastal Animal Hospital provides state of the art medical and surgical veterinary services, including: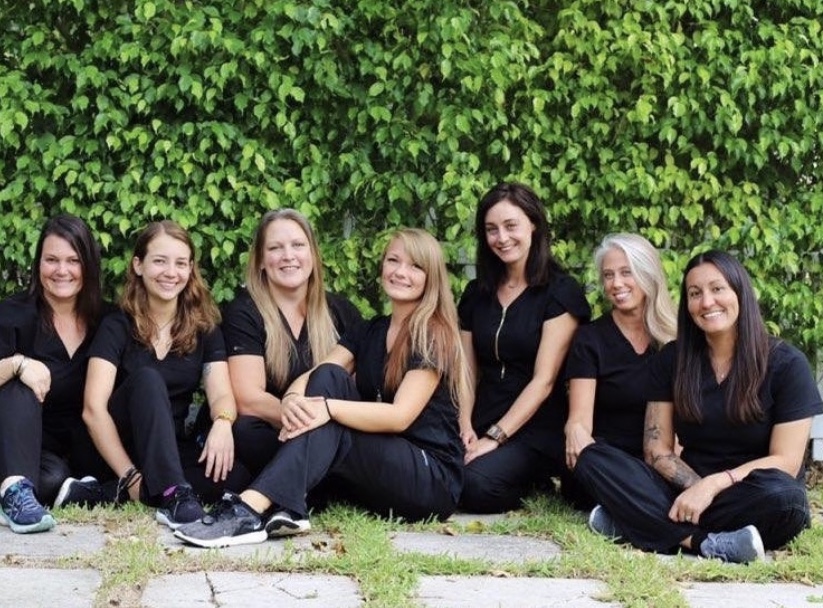 K-laser therapy
Stem-cell treatments
Platelet Rich Plasma Injections (PRP)
Bio-metric blood screening
In-house laboratory and High Definition digital radiography
Pet Dental care
Laser surgery
Holistic Therapies
Veterinary Acupuncture
Hospitalization
Dr. Sigmond, Dr. Morgan, and the team at Naples Coastal Animal Hospital will partner with you in your pet's health care decisions. Personalized care with the latest and most advanced technology available is our trademark!
Naples Coastal Animal Hospital is an AAHA accredited veterinary hospital, a Naples' Blue Zone Project approved veterinary hospital, and a certified Fear-Free veterinary hospital . We welcome you to come tour Naples Coastal Animal Hospital!  We proudly provide vet care for the greater Naples, Florida area.
Call us today to set up an appointment (239) 500-0105.
You may also book online by clicking Appointments.

We look forward to being your vet and serving your pet needs!